Shine On, You
Crazy Diamond
We'll Spin You
Right 'Round Baby
Cha Cha Changes
Turn On Every Screen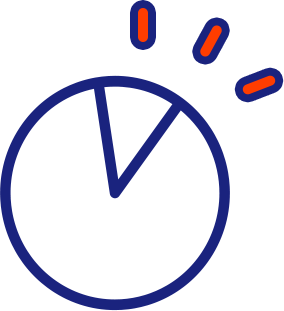 Have Another Little
Piece of The Pie
Services.
"Your smile is your logo, your personality is your business card, how you leave others feeling after an experience with you becomes your trademark"
Unknown wise person once said...
Logo Design
starting from AUD295...
A good logo is distinctive, appropriate, practical, graphic, simple in form, and should convey one message. An effective logo usually has a concept, or meaning behind the logo, that allows it to communicate the intended message. It should be printable at any size and be effective without color.
With these things in mind, it would be safe to say that a great logo usually comes down two things: a great concept and great execution.
MY DESIGN PROCESS IN 6 STEPS
A chat, cuppa, contract and a questionnaire.
I will spend some time researching your industry / products and competitors and devise a plan of how I think you should look in the market place.
I begin to draft and develop the design concept(s) around the brief and research. I step away from the project at this point and allow my ideas to mature.
After some time, I sit down with fresh ideas and a more objective view and create a little more.
Almost there... I present about 2 or 3 watermarked design concepts where you choose one to critique and refine until it's perfect.
Once approved and the account settled, I provide you with various versions of your logo (without watermark), drink wine, eat chocolate and sleep...
WEBSITE DESIGN
I use webydo, a creative platform specifically for graphic designers...
Website design can be either very simple or it can be very involved. Therefore, I suggest you give me a call to discuss your individual requirements but this will give you an idea of how much I charge...
HOLDING PAGE
1 page design including logo, contact information - AUD195
UP TO 4 PAGES
Includes Home, About, Contact + 1 other Page (excluding Ecommerce) - AUD550
UP TO 8 PAGES
Includes Home, About, Contact and up to 5 pages for Services, Gallery etc - AUD1,000
UP TO 18 PAGES
For businesses that require a site with lots of information or sub pages for products etc. - AUD2,000
ONLINE STORES
For an an Ecommerce site (online store) or a very large site, please contact me for an individual quote.
HOSTING
Website Hosting is compulsory for you to be online all websites are required to use my web hosting - AUD110 / year
SOCIAL MEDIA MARKETING
IF YOU DON'T HAVE THE TIME... I DO!
FROM AS LITTLE AS AUD100 PER WEEK
I believe that each business and professional operates differently and so should their social media strategy. If you need help I will analyse your current social media presence and work with you to establish goals and objectives. I will customise your approach to suit you and your business.
I can help you with:
1. Creating and populating a personal/company social media account
2. Social Media Management - posting service (creating unique content on your behalf among your network of followers)
3. Monitoring and moderation of social media posts
4. Strategies and techniques to increase your business through social media use
ALL OTHER GRAPHIC DESIGN
AUD50 PER HOUR
Once you have your logo designed, you may need some corporate branding and signage. I work with a number of Printing and Signage companies that are professional, fast and affordable and tailored to your budget. All other graphic design is charged at an hourly rate and you are invoiced directly from the printing supplier.
Business Cards
Letterheads
Leaflets
Brochures
Stickers & Stamps
Uniform Design
Banners & Signage
Vehicle Signage & Wraps
+0414 563 495
PO Box 106, Kurnell NSW 2231